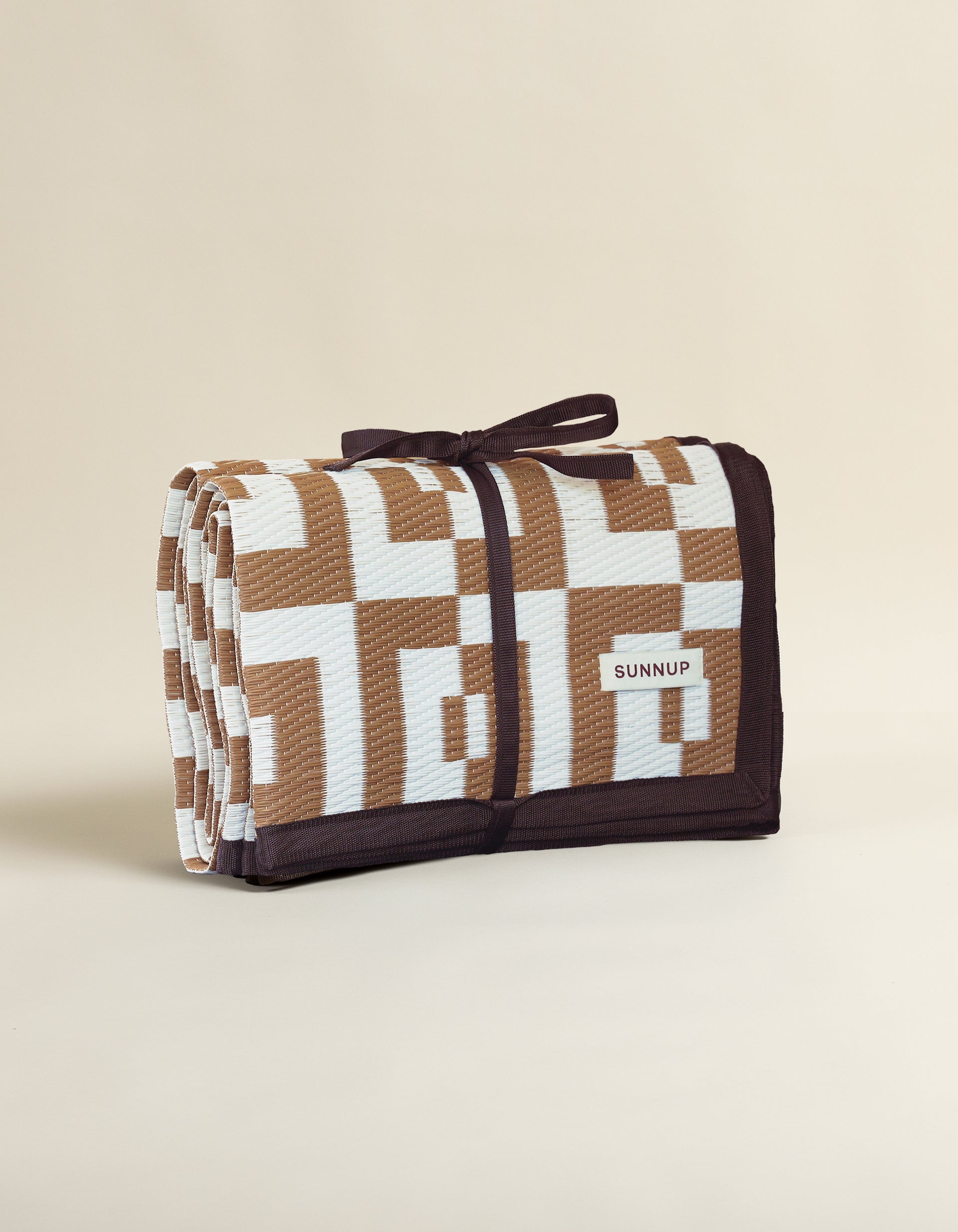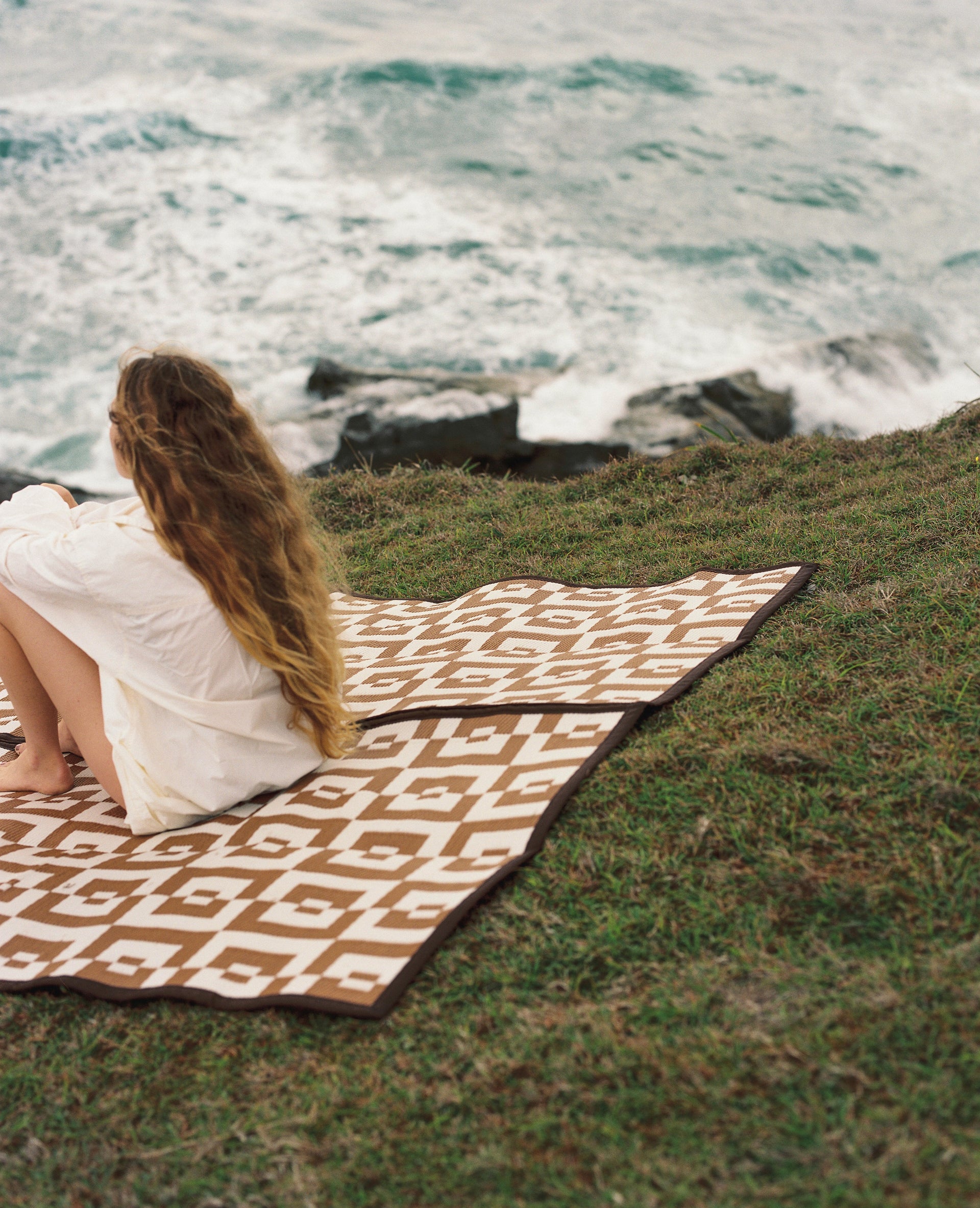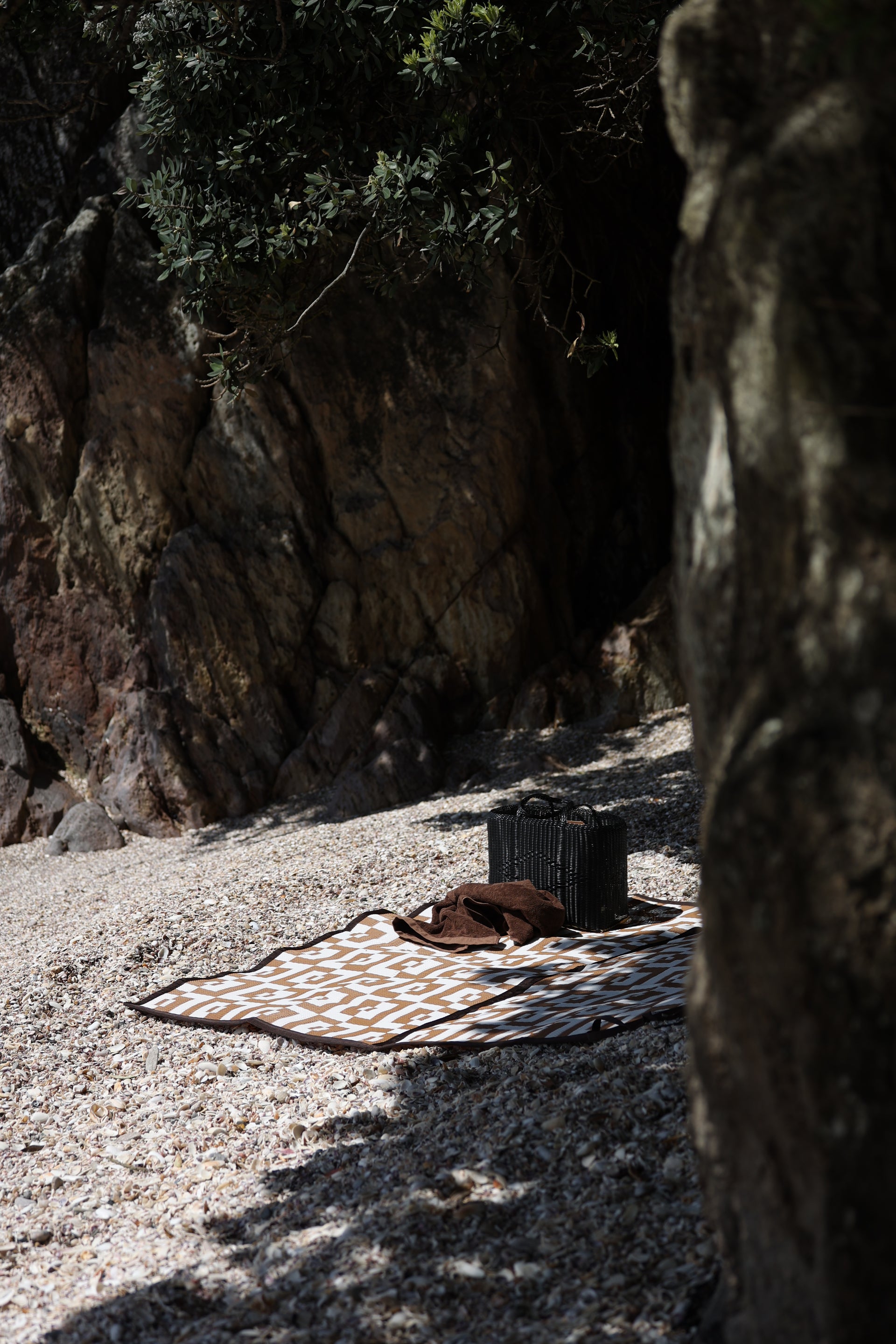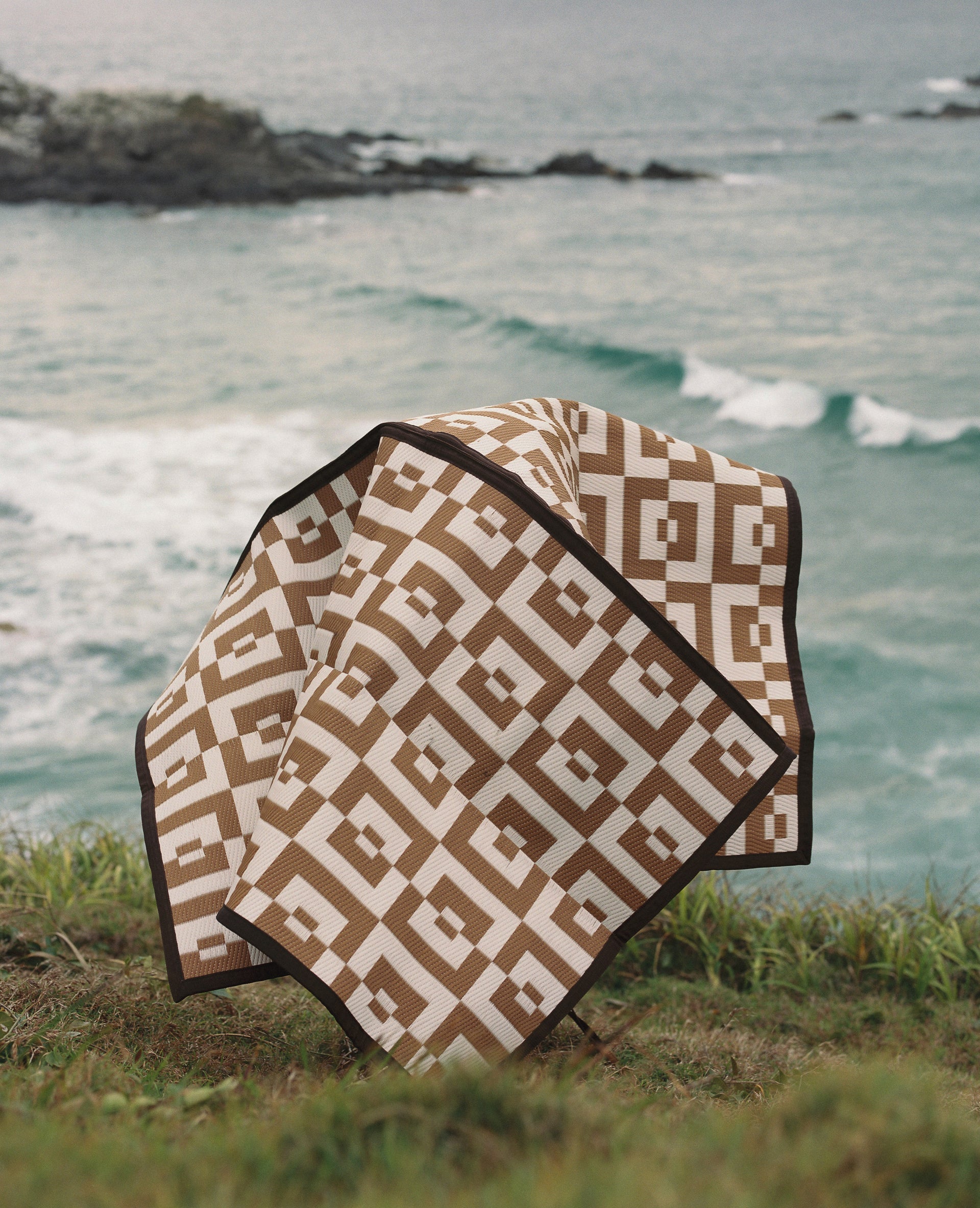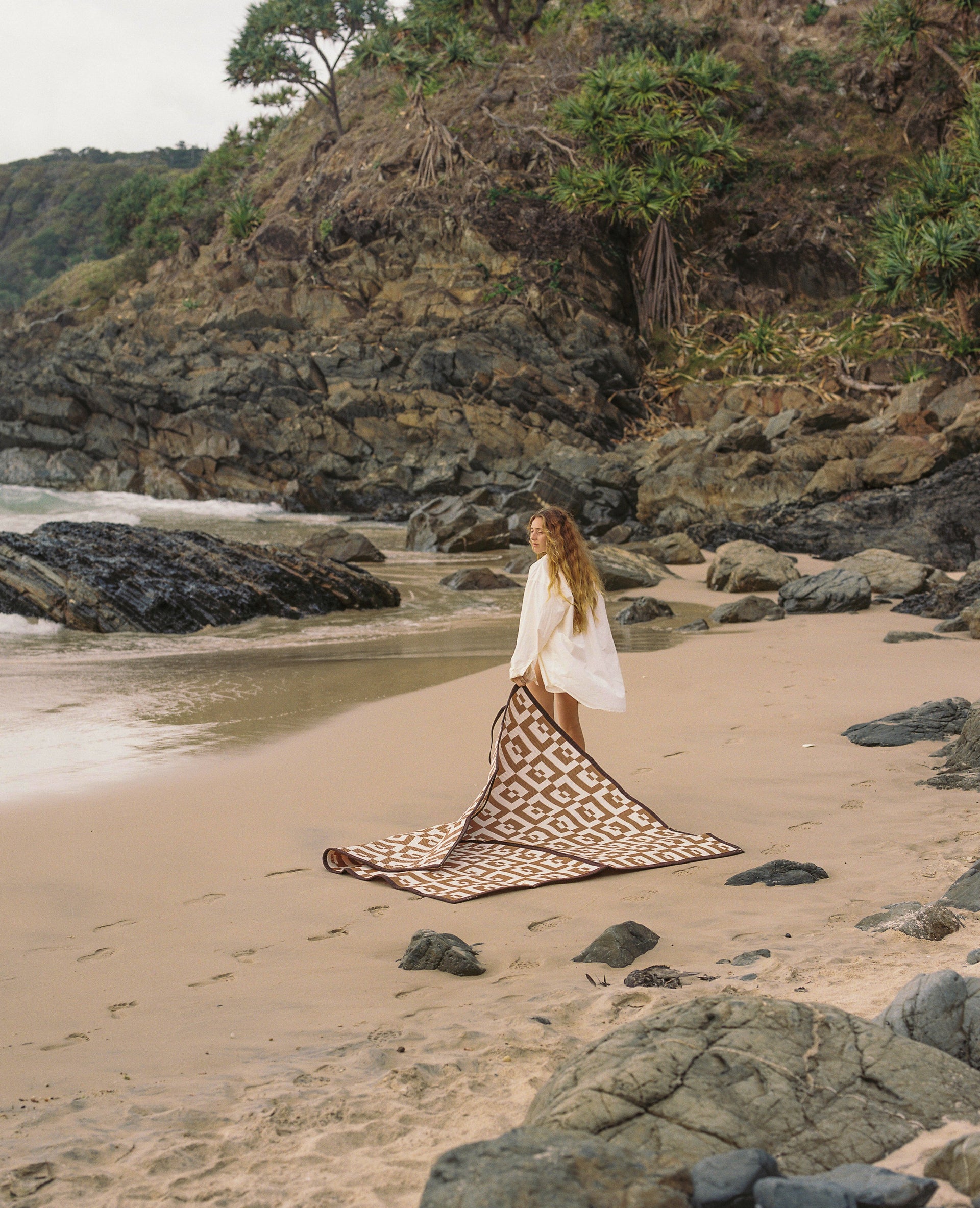 Introducing our limited edition WANDER woven outdoor mat, a homage to the ancient Meander symbol, commonly known as the Greek key. This symbol embodies the eternal flow of water and the perpetual energy and motion of nature. Crafted to combine aesthetics and functionality, this mat invites you to embrace the beauty of nature and the graceful meandering of your own path. Pause. Breathe. Connect. Make the most of the moments.
Made from 100% recycled polypropylene, SUNNUP woven outdoor mats are hardwearing, durable, UV treated and mould resistant. Each mat uses approximately 100 recycled plastic PP bottles that would have otherwise ended up in landfill.
Dimensions: 180 x 180 cm
Folded dimensions: 48cm x 32cm
How to care for your mat: Wipe down with a damp cloth, or hose off to clean. We recommend cleaning and storing your mat away from direct sunlight when not in use as leaving your mat outside for long periods of time with exposure to sun or rain can cause deterioration and colour fading over time.
Delivery & Shipping

NEW ZEALAND:
North Island: We offer a 1-3 day service $8
South Island: We offer a 3-7 day service $12

AUSTRALIA:
We offer a 3-10 day service with a flat rate of $30.

REST OF THE WORLD:
Contact us at hello@sunnup.co and we can source a shipping quote for you.

Click here for more delivery and shipping details.